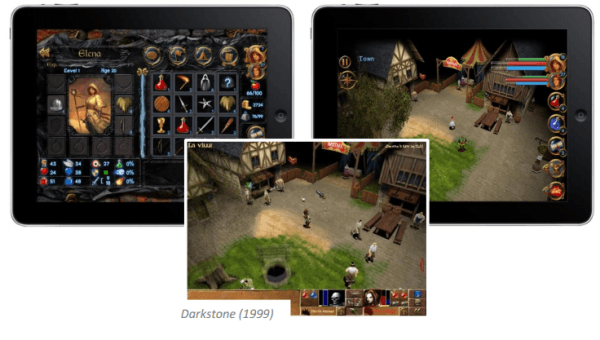 French game company Anuman and French game developer Paul Cuisset are teaming up to bring the classic fantasy role playing game Darkstone to mobile platforms.
The mobile remake of the game is set to be released fourteen years after it's original 1999 debut. It will be published by Joystick Replay. This comes as a result of the partnership between Anuman and Vector Cell that was forged near the end of 2012.
With more than 100 levels and 4 playable character classes, players will get to enjoy rediscovering the original game with a new interface and game system that have been adapted to touch screens.It will also recognize the remixed original voices and sounds.
Said creator Paul Cuisset,
"Anuman Interactive and Artefacts Studio teams are doing a great job. This new version of 'Darkstone' is fun to play and I am delighted to see this title newly adapted on mobiles."
Darkstone will be available on iPhone, iPad, and Android devices in June 2013. For more information, you can check out Anuman's official website here (*Warning* – It's in French)