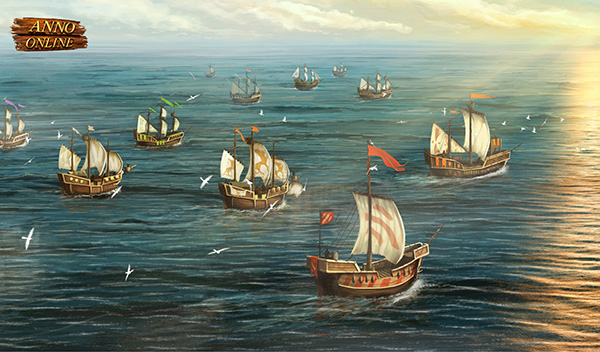 Anno Online, the free-to-play RTS title by Blue Byte and Ubisoft, has started its open beta in English as of today. This means anyone can now jump on and play! Players from the closed beta will keep their accounts and receive a decorative gift as a thanks: a deco statue to use in-game.
Those who continue playing during the opening week of the open beta will be rewarded with a premium ship as an exclusive item letting you carry more freight with greater speed.
The PC strategy series' last endeavor was the very successful Anno 2070, released as a full retail game with demanding visuals and deep gameplay. It will be interesting to see how its transition to a browser-based, free game unfolds.
You can create your Anno Online account here and see some new screenshots below.