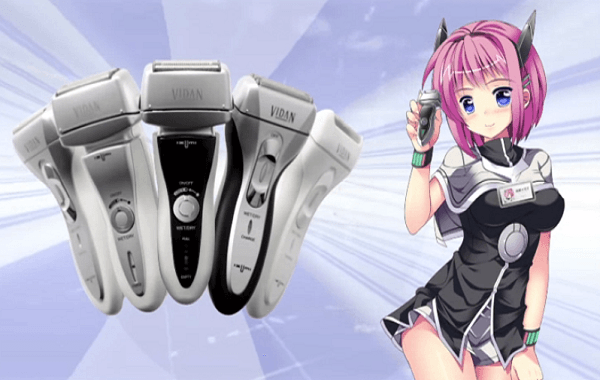 Ever wondered how you could incorporate anime into facial hair removal? Evangelion teamed up with Schick to create Eva themed razor stands, but now there is a new character promoting shaving in Akihabara.
Electronic product company Izumi has created the anime mascot Izumi Matsumoto to help promote their latest range of electronic waterproof shavers. According to her profile she is 19 years old and is 156cm tall, her favorite food is strawberries and has the special skill of decomposition. She has been given the tile of official spokesperson for the razors.
Each razor has Matsumoto's face on the front of the handle and includes a free carry pouch with her winking. To help further the promotion of the razors, Matsumoto has her own twitter page with 275 followers (at this point in time) and three YouTube videos have been released on a new account which was created by the Izumi Company.
Currently the promotion is in its 3rd stage with a press released being issued today from the official website, which can be found by clicking here. A fourth stage is said to be coming soon.