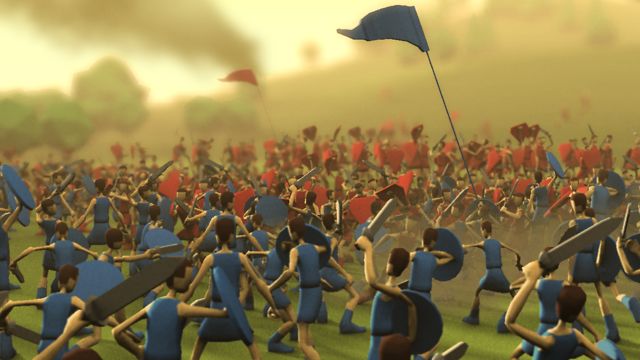 Peter Molyneux and his studio 22cans have chosen to partner with DeNA to distribute and market its kickstarted god genre mobile game, GODUS.
GODUS is the spiritual successor to Peter Molyneux's former game series Populous. In it, you step into the shoes of a god, able to wield divine powers and control your many loyal followers. When you gain belief from your devotees, you gain the power to sculpt lands using only your fingertips. While buidling up your belief and your empire, you will have to deal with rival gods from other worlds. You can take down your foes by causing natural disasters such as earthquakes and tornadoes as well as utilising your followers by forming an army to clash with those of your enemies.
Peter Molyneux has this to say about the partnership:
"We have huge respect for DeNA's successes in mobile gaming. By fusing their expertise and experience with our passion and dedication, we are going to make GODUS a truly groundbreaking reinvention of the god game genre… As a global leader in developing and publishing mobile games, DeNA is the ideal partner for us to collaborate with on the launch of GODUS."
Interestingly, the CEO of DeNA West worked on Peter Molyneux's game Populous 2 as part of the quality assurance team. GODUS will be released for Android, iPad, iPhone and iPod Touch. A release date is yet to be set.