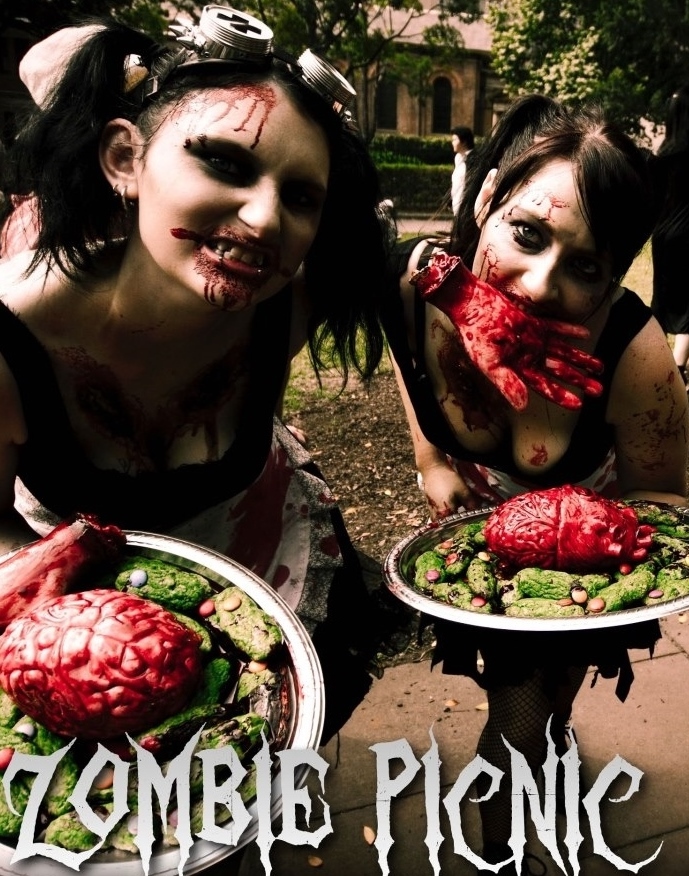 Sydney's Centennial Park was invaded by zombies yesterday from 11am onwards, for what appeared to be a feasting celebration. Following this news story will be a gallery of photos to support the theory that the zombie apocalypse is closer than we expect!
Welcome to the Zombie Picnic, an event brought to you by the Zombie community to raise funds for Australia's Brain Foundation. Enjoy delicious zombie-themed food and treats, zombie make-overs, three-legged races, zombie march around Centennial Park, Walking Dead trivia quiz, scavenger hunt and many prizes to win!
The Zombie Picnic drew in an impressive amount of characters in creative zombified costumes from well-known movies, such as Alice in Wonderland and the hit AMC TV show, 'The Walking Dead'. Check out the pictures below in the gallery to see the other different types and forms of zombie costumes.
For those that missed the Zombie Picnic, register for free in the Zombie Walk from Hyde Park to Prince Alfred Park on November 2nd later this year.
[Gallery=524]