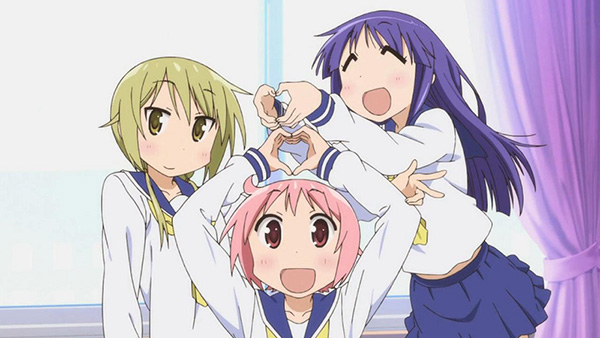 Sentai Filmworks has announced that along with Crime Edge they will be releasing the new anime Yuyushiki through select digital avenues with a proper retail release planned for later this year.
The show's Japanese cast include voice actresses from anime such as Yuruyuri (Rumi Ookubo), Oreshura (Risa Taneda) and Fractale (Minami Tsuda).
The 13-episode anime adaptation of a 4-panel manga of the same name follows the school life of three girls, Yuzuko, Yukari and Yui, in a data processing computer club. The slice-of-life comedy show written by Komata Mikami is currently airing in Japan and is also being streamed internationally by Crunchyroll.