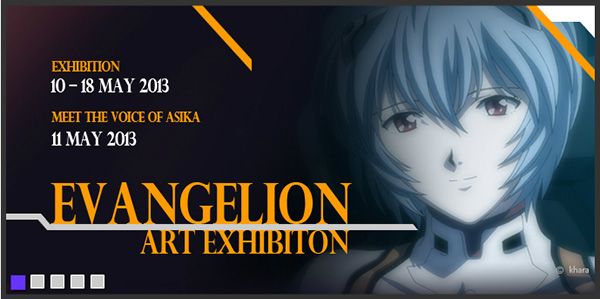 Sydney will be hosting the 2013 Evangelion Art Exhibition from Friday 10 to Saturday 18 May at the Japan Foundation Gallery, with thanks to Madman Entertainment. Along with the art and artifacts of the franchise, Yuko Miyamura, the voice of Asuka Langley, will be attending for a one-day event on Saturday 11 May.
From 11am-12:30pm Yuko Miyamura will be be running a Q&A session with a short signing opportunity, which will be hosted by Ryan Huff, Geek of Oz editor and anime writer for JB Hi-Fi's STACK Magazine, as well as a voice acting workshop.
Seats for the Q&A session are limited and bookings are essential. Email them at reception@jpf.org.au or call 02 8239 0055.
From 2pm-4pm the workshop will give selected participants, chosen by Miyamura herself in an online audition process, an insight on anime voice production. This includes breathing techniques and lip synching to moving images from Evangelion.
For audition details, visit www.jpf.org.au
The 2013 Evangelion Art Exhibition is currently showing at The Arts Centre Gold Coast (17 April-5 May) and will be in Melbourne's No Gallery (28 May-9 June).