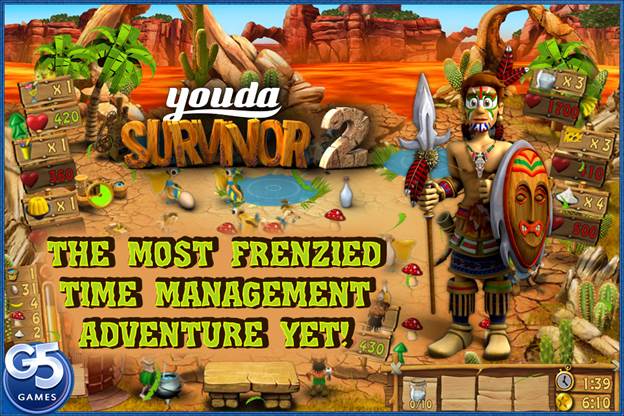 It's a little late notice but the game Youda Survivor 2 will be released on all the iOS devices tomorrow through iTunes. Youda Survivor 2 will be the next game added to the G5 Entertainment lineup and is expected to be well received.
Youda Survivor 2 is a fun time management challenge that will throw twice the frenzy and challenge as the game that came before it and you'll have twice as much fun tapping frantically on the screen solving the quests one by one, continuing on with the story, leveling up, mastering new abilities and all the while saving your village. With two playable characters to use and over 100 incredible levels to fight through there's no way you will be bored with this game!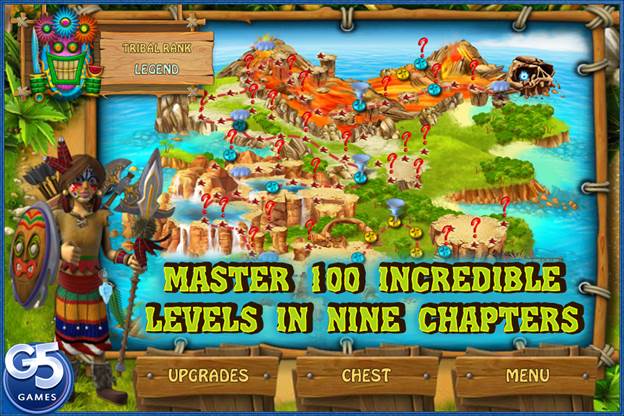 The official description:

Return to the island of adventure and save your tribe once again in this impressive sequel to Youda Survivor! The tribe's shaman needs your help to stop the danger lurking over the entire planet. Put your survival skills to the test once more and see if you can persevere in this time management challenge. Meet exotic creatures, learn new potion recipes and fight off mighty pirates. Most importantly, help the tribe retrieve a sacred talisman that's missing and reunite the two gems they use for magic rituals. Unleash your adventurous spirit and become a hero in this spectacular time management challenge! 

● Over 100 incredible levels in nine absorbing chapters

● 10 extra powers to master and capitalize on

● Two modes of play: story mode and siege mode

● Two playable characters, each with distinct capabilities

● Upgrades, bonuses and awards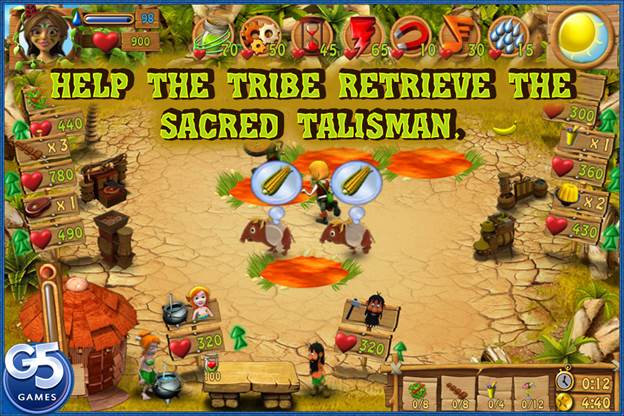 Youda Survivor 2 will be making its way to the iTunes store on April 24th for now, go ahead and check out the game trailer in our Featured Video section below and don't forget to drop us a line in our comments section.