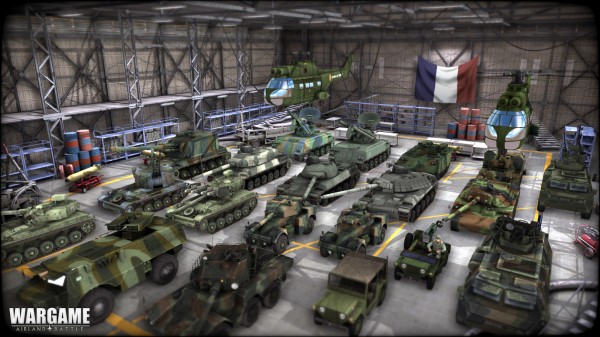 Developer Eugen Systems and publisher Focus Home Interactive's upcoming game, Wargame AirLand Battle has already shown off the English and German units, but today they focus on the largest military force in Europe, France. Some might wonder what France could possibly offer to their NATO allies, but even a quick glance over the new screenshots will reveal the number of vehicles they can provide.
New units for the sequel include the AMX-13 Harpon (Harpoon), the AMX-30B2 Brennus, and variants of the VAB. Though it isn't just the French Army that will be aiding NATO against the Warsaw Pact as the French Air Force will be lending their speed and might from the recon helicopter Alouette III; to the myriad of Mirage variants like the Mirage 5F, Mirage 2000C, Mirage III, and Mirage F1; to the Super Étendard.
Players can view the full sized screenshots by clicking on them in the gallery below to get a good look at what they will have at their disposal and against them when Wargame AirLand Battle releases for PC in May.