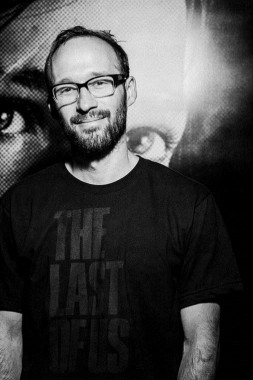 Sony Computer Entertainment Australia (SCE Aust.) has announced a collaboration with Vivid Ideas, the creative industries and business event pillar of Vivid Sydney.
Sony will present The Last of Us developed by the critically acclaimed Naughty Dog Inc. in a panel event entitled "THE MAKING OF… a blockbuster game".
Ricky Cambier, the Game Designer at Naughty Dog's LA based office, is set to travel to Sydney to take part in the panel. A selection of people from the Australian gaming industry will also join the panel in order to further explore the makings of a great game.
The panel will focus on a number of elements in The Last of Us including design, story, production and a number of other aspects required to create a blockbuster game.
Jess Scully, Festival Director of Vivid Ideas, said;
Hosting international talent from the gaming community is a first for Vivid Sydney. Being able to access global leading gaming talent like Ricky adds a new dynamic to this year's line-up. Naughty Dog has a rich history in developing critically acclaimed videogames and this panel will lift the lid on the leading creative work behind making such projects a reality.
Cambier commented;
I'm excited to be participating in such an iconic Australian creative festival and look forward to sharing insight from my experience in the videogame industry.
THE MAKING OF… a blockbuster game panel will be held as part of the Vivid Ideas Exchange at the Museum of Contemporary Art Australia on Tuesday June 4th, 2013. Tickets are available here.