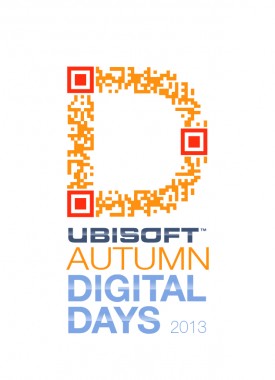 Yesterday, I attended the inaugural Ubisoft Autumn Digital Days 2013 event. This event has been held in the past – specifically in France as the Spring Digital Days – but this was a first for Australia and the Southern Hemisphere at that. Present were a total of 8 titles ready for hands-on time, and another that was included in the brief opening presentation, but was curiously missing on the floor.
I have given my thoughts on the ones I got to play, along with their newest assets, here. This article, however, includes my hands-off impressions of the remaining titles I simply observed, as well as their overviews and latest assets.
Note: These are titles across multiple platforms that, come release, will be available for $20 or less – except for Might & Magic X Legacy. That said, the RRPs have not been set in stone just yet, but that's the official projected price range that you can bank on.
---
Cloudberry Kingdom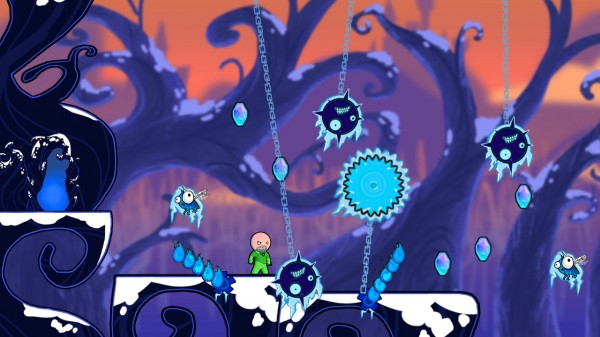 Set for release across almost every relevant platform (XBLA, PSN, PC, MAC, PS Vita, Wii U) very soon, Cloudberry Kingdom is a game that saw a lot of play at the event. It was available on two Wii U stations. The talk of the journos in attendance seemed to be focused on how well the game controlled and the sheer fact that a "trials" genre game is being prepped for release on major consoles. Although the game may have a cute and colourful aesthetic, I witnessed many player deaths, which was reassurance enough that this game becomes quite tough as the levels progress. At first, not so much, but that's just like every other game's difficulty curve.
You play as Bob, attempting to balance the powers of the world at large and secure the fate of Cloudberry Kingdom, whilst also saving the endlessly bored Princess one more time. Perhaps their love could be the key to defeating the manic Kobbler and the powers of the mysterious Orb. Eh, maybe not. Happily ever after this may not end, just as it began. Despite Bob being called the hero in this tale, there are actually 10 hero types to choose from with more to unlock. You can even create your own in the 'Hero Factory'. Oh, and Kevin Sorbo did voice work for the game… like how nonchalant that was? HERCULES HIMSELF is in this game!
Essentially, the number of levels is infinite as they are procedurally generated. Difficulties can be adjusted and levels can be saved and shared with your friends. Local co-op is also featured (couch co-op baby!) with up to 4 players able to join in the fun of specialised co-op modes. Single-player modes for this platformer range from Campaign, Free Play and Arcade. Look for it in the coming weeks, not months. Check out the Dev Diary below as well as a gallery of screenshots.
Developer Diary
---
Might & Magic X Legacy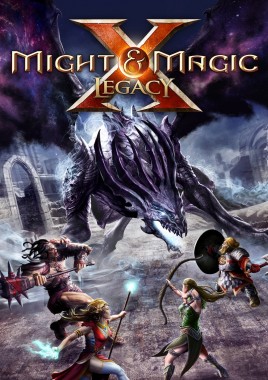 It's been 10 years since Ubisoft bought the rights for Might & Magic games from 3DO, who are now closing down. And finally, after a decade, Might & Magic X Legacy is near. Its release date has not been confirmed, but it's near. Varn, Terra and Enroth are no more as the new world of Ashan has come to the fore, a land where the forces of Order and Chaos wage an endless battle via their respective Dragon-Gods.
You will play as a member of a four-person party entrenched in the politics and intrigue of the city of Karthal. In this post Might & Magic: Heroes VI time, Karthal has fallen prey to competing factions vying for its control as it is on the verge of secession. The actions you take in this authentic solo-experience will determine its fate. This RPG allows you to mold and lead a group of warriors into battles of mythical proportions, collecting ancient treasures along the way.
4 races, 12 classes and thousands of possible combinations later and you can have your dream party. Each class has their own unique skill system, so choose them strategically to fit your play style during the turn-based encounters with all manner of creatures and bosses. Level them up, gain powerful artifacts and accomplish special quests. Travel across cities, through dungeons and trap-laden labyrinths and solve mind-bending puzzles and riddles along your journey.
Seeing the game in person, I must tout its graphical quality and easy to grasp U.I. This is the only title that will be priced at a higher price point than the rest, but for good reason; this is a complete PC RPG experience. Check out the character/environmental concept art and screenshots in the gallery below!
---
Shootmania Storm: Elite
We here at Capsule Computers have been covering this fast-paced shooter from the very get-go. It officially launched as a PC digital download via ShootMania.com, Steam and other digital retailers the yesterday – the day of this event! Designed for open, competitive gaming, this skill-based shooter is easy to pick up but hard to master. It easily drew the loudest reactions from attendees…mostly out of rage because they kept getting pwned! But nonetheless, everybody seemed to be having a good time with it.
In particular, one mode called Elite was explored. In it, 2 teams of three take turns attacking and defending, whereby 1 unlucky player fights all 3 defenders on each round. A one-shot kill rifle is afforded to the attacker, while the defenders have close-range weapons. The attacker wins the round one of two ways: eliminating all defenders or capturing a point (which only becomes available after a set time period). The defenders can also win by one of two ways: hitting the attacker three times or having the timer run out.
Shootmania Storm is part of the ManiaPlanet platform and ecosystem, which gifts gamers the powerful tools they need to create their own maps, game modes, graphic assets and videos, but also allows them to create and manage their own teams and tournaments, and  interact with the lively ShootMania Storm community. The open beta was launched in February, and now you can play the full release. Check out the launch trailer below as well as a bunch of screenshots.
Shootmania Storm – Launch Trailer
---
Spartacus Legends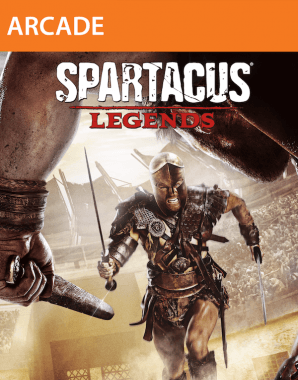 This is the culprit…the title that did the disappearing act, unless it turns out I should be medically diagnosed as 'blind as a bat' for missing it. Coming out for the XBLA and PSN, this R 18+ rated title by Kung Fu Factory based on the TV show allows you to experience all of its best moments of combat and pave your own destiny as a legend of the arena!
In living out your gladatorial fantasies as a Lanista, you will build your own Ludus and find eternal glory on the battlefield. You will have to manage, train and equip your warriors for battle! …okay, I have no idea what half of that terminology means, but it sounds intimidating.
And if these screens and trailer below are any indication, this will be a brutal game indeed. Check them out! The game should be arriving within mere weeks.
Features Trailer