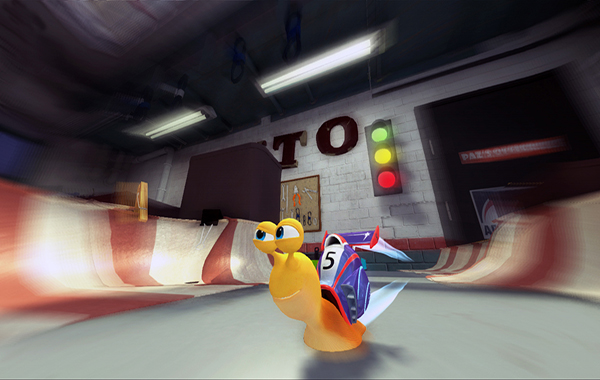 D3Publisher today announced that it will bring the DreamWorks animated film, Turbo, to Nintendo's Wii U and Wii,the Nintendo 3DS and DS system,the PlayStation3, and the Xbox 360. Turbo: Super Stunt Squad will be available from summer 2013 to coincide with the release of the film, and is currently being developed by Monkey Bar Games.
Turbo: Super Stunt Squad is described as a high-velocity action game, which features the characters from the upcoming film.  Each playable character has its own style and skills which will come in handy when earning respect with jumps, drifts, grinds, flips and other stunt moves. Expert skills will also prove useful to earn power-ups, customize your character, win competitive challenges and discover shortcuts in the dynamic larger-than-life environments of Turbo's world.
The Turbo: Super Stunt squad trailer can be seen below.