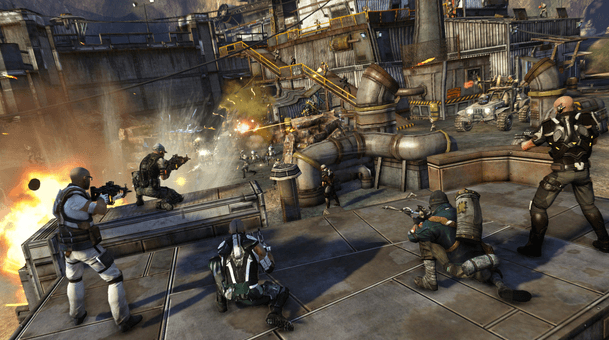 Trion Worlds is introducing a new type of narrative gameplay for players, following the announcement of merging the two sci-fi universes of the Defiance game on PS3, Xbox 360 and PC and the SyFy TV series in their first transmedia contest.
The competition begins from April 30 – May 12 until 11.59pm and involves contestants outgunning mutants, raiders and 99ers in the Most Wanted: Rogue's Gallery, as well as battling against other ark hunters in team-based PVP and Shadow War modes in the Most Wanted: Competitor. Registrants must successfully complete both in-game pursuits in order to win a chance to see their characters likeness be artistically portrayed in an upcoming episode of Defiance.
If you are new to the game and still want to enter the competition, check out MMO third person shooter gameplay experience on CC Impact's episode of Defiance and a comprehensive review of Defiance for more information.
Based on the interrelated elements of the game and TV series, there is no doubt that there will be more transmedia events as new missions, pursuits and storylines are introduced in Defiance.