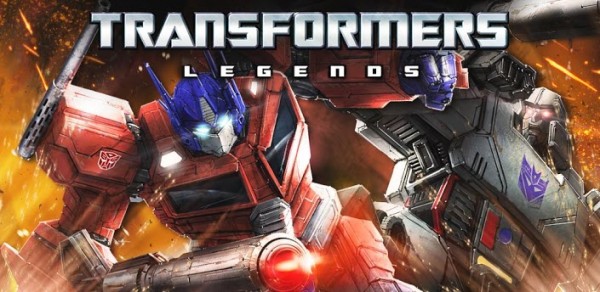 April 25th 2013 marks the release of the new DeNA/Hasbro collaboration, action card battle game Transformers: Legends for the iPhone, iPad, iPod Touch and Google Play for Android. The free game can be downloaded here.
Choose to Protect Mankind as AUTOBOTS or Steal Earth's Resources as DECEPTICONS in the Ultimate TRANSFORMERS Mobile Card Battle Game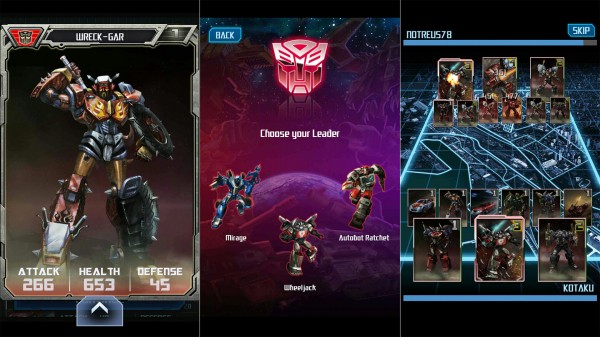 Like a great deal of the Transformers franchise the game is set on war-torn Earth, players choose to build a team of either Autobots or Decepticons to run through the story as, they will take the part of the good guys or bad guys as they follow the story, all the while building an army of high-powered Transformers and battling their enemies along the way.
DeNA had this to say:
"The TRANSFORMERS brand is a fantastic universe for our development team to create a fast-paced gameplay experience with gorgeous visuals, original characters, and never-before-seen game mechanics in the card-battle genre," said Clive Downie, CEO of DeNA West. "TRANSFORMERS: LEGENDS packs an extraordinary amount of fun and engaging action into mobile devices for everyone, from the most devout TRANSFORMERS fans to those players that might be experiencing the 'More Than Meets the Eye' property for the first time."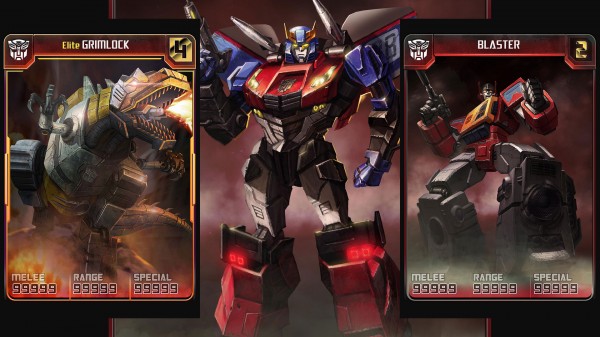 The game is greatly inspired by the original series of Transformers which made it's debut in the 1980's and was introduced by Hasbro. Players can collect hunders of characters, inspired by and taken from that generation of the series, in both their robot forms and vehicle/alternate forms, which can either be used in battle or to fuse with another bot to create an even stronger character to fight with. Collect both the robot and alternate forms of the same character means that you can combine those two to create a big, better and stronger version of that same Transformer which will sport special bonuses that will give the player that bit of an upper hand on the battlefield.
Hasbro had this to say:
"This is our first time working with DeNA and we're excited to be teaming with their mobile game experts on our first official TRANSFORMERS mobile card-battle game," said Mark Blecher, Senior Vice President, Digital Gaming at Hasbro. "The launch of TRANSFORMERS: LEGENDS is a great opportunity for us to share the TRANSFORMERS brand with the millions of game players across DeNA's Mobage social network."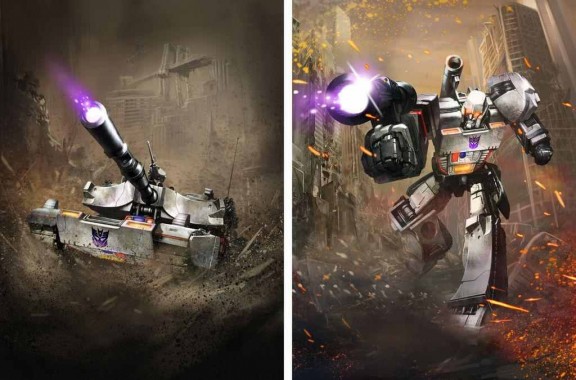 Transformers: Legends will introduce different gameplay sequences during the campaign missions, sequences like intercepting an enemy missile in real time whilst combing the area for allies to recruit or new weaponry to use. PvP (Player versus player) matches will give friends the chance to show off their battle prowess and their most powerful Transformers. There will be around the world connectivity so there will always be someone ready to play a game of Tranformers: Legends against you. Regular events will be hosted in the game where players can battle against their worst enemies in order to save the world or just mine for minerals to make your team even stronger.
Check out the trailer of Transformers: Legends in our featured video section below.