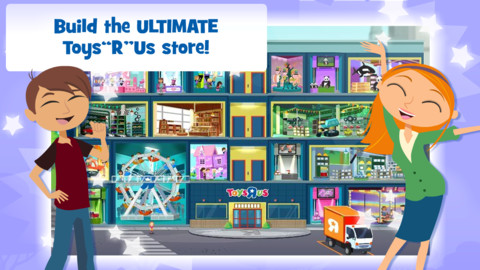 Ubisoft released Toys"R"Us Towers for the iPad, iPhone, and iPod Touch today. The game was originally released on Facebook. Players are able to build their very own Toys"R"us store inspired by the famed Times Square, New York location. The Toys"R"Us stores are filled with employees looking to fill their dream jobs, goals set out by head office, and departments that need to be managed. Those who play the game on Facebook will be able to seamlessly move from Facebook to iOS and back.
As an added bonus, players from the US will be able to earn coupons that can be redeemed at Toys"R"Us brick and mortar stores or at their online store.
Toys"R"Us Towers is available for free on iTunes and on Facebook.