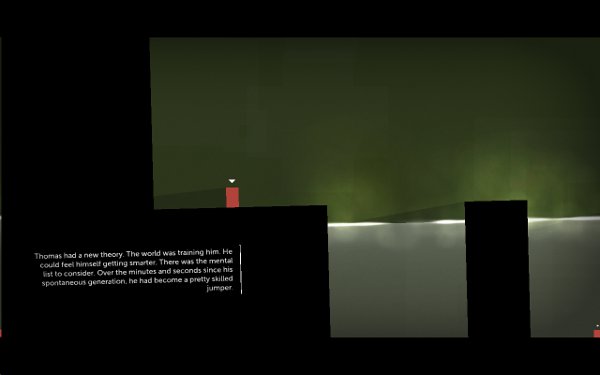 The success of Mike Bithell and his game Thomas Was Alone has hit another peak as the game has just released onto the PlayStation Store in North America today, with Europe to join tomorrow. A 2D platformer, the game has garnered BAFTA nominations, winning for best voice over by Danny Wallace, and plenty of critic acclaim.
Working with indie publisher Curve Studios, as well as Bithell's former employer Bossa Studios, Thomas Was Alone has been prepping for addition to the PlayStation Store, but finally fans and new players alike are able to enjoy it on PlayStation 3 and/or PS Vita. The game also has DLC in the form of a 20 level expansion pack available for those looking for even more with this release.
Players interested in getting Thomas Was Alone can download it from the PlayStation store for $9.99 (£6.99) and those wanting to pick up the DLC can get it for $2.99 (£1.99). Unsure of what to think about the game? Check out Capsule Computer's own review of the game HERE.