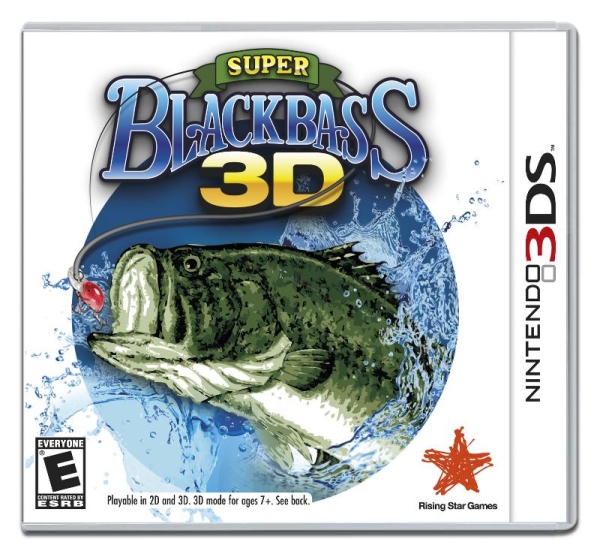 Rising Star Games' Super Black Bass 3D, the newest entry into the long-running sportsman's franchise, has broken the water and landed on store shelves today.  Released for the Nintendo 3DS, the franchise has seen 16 releases across 7 different platforms, making it one of the most prolific fishing series in video games.
With its first release on the 3DS, Super Black Bass 3D touts a whole host of features including:
Catch fish with Super Black Bass 3D's "Real Rod System" featuring realistic movement controls
Multiple Game Modes
Hundreds of fish to catch across various competitive locations
Changing conditions that affect your fishing: changing seasons, weather conditions, and time of day
Upgradeable fishing gear
Domestic / International rankings – Give yourself a Master of SBB alias and challenge fellow anglers from around the world
Closest experience to real fishing on the Nintendo 3DS
Longest running video game fishing franchise
Be sure to read some of our other coverage regarding the game.  You can also check out the official website here.