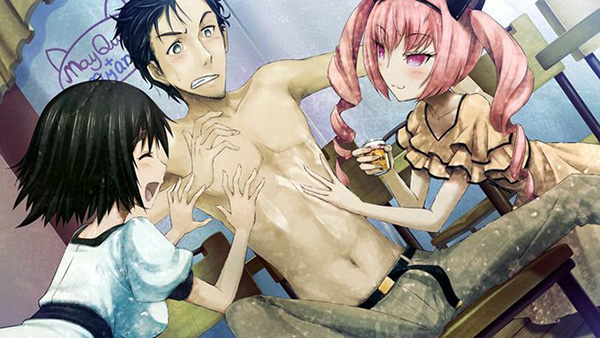 Steins;Gate – Fuka Ryouiki no Deja vu, the anime movie to the hit visual novel-turned-anime series opened in Japanese theatres on April 20, garnering 86.8 million yen in sales that weekend. This brought it up to seventh position on the box office, under blockbusters such as Dragon Ball Z: Battle of the Gods and Wreck-it-Ralph.
Translated to the "Burdened Region of Deja vu", the film has an original story set after the events of the "true end" of the series. Much of the staff remain on board and Huke's character designs are used once more.
Voice actress Haruko Momoi (Feyris) has been confirmed as a guest for SMASH 2013 this year. In case you missed the latest trailer to the movie, check it out below.