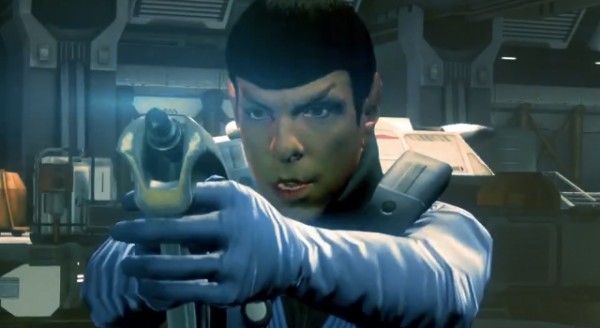 Star Trek: The Video Game is in stores today in Australia and New Zealand for the Xbox 360, PlayStation 3 and PC!
Featuring an original story that takes place between 2009's blockbuster hit Star Trek and the upcoming Star Trek: Into Darkness, the game combines the talents of the film's cast – including Chris Pine, Zachary Quinto, John Cho, Simon Pegg, Zoe Saldana, Karl Urban and Anton Yelchin – with amazing co-op gameplay that lets players become either Kirk or Spock in this incredible adventure.
The launch trailer can be viewed below.Also check out a behind-the-scenes clip on the story as well as a general making-of video.