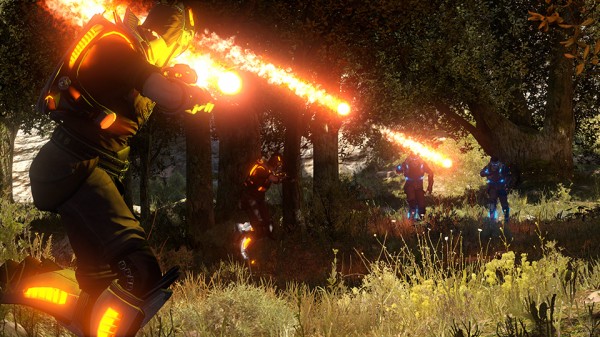 After a delay, ShootMania Storm is finally approaching its final release date, so developer Nadeo and publisher Ubisoft are putting together a launch event with a pro tournament to celebrate the occasion. This isn't going to be just any tournament though, as the grand prize will be $100,000.
The launch event will be taking place April 6th-7th at Cobb's Comedy Club in San Francisco and all fans 18 years or older are encouraged to come and check it out. Fans will be able to watch the pro tournament, talk to the pros, get their hands on some swag, and compete for prizes of their own.
The launch event isn't the only thing Ubisoft and Nadeo have planned however, on the release date, April 10th, the first players will be able to take part in the "ShootMania 4 All" launch party. Those interested in "ShootMania 4 All" can check out the website HERE to find a location near them to participate.
ShootMania Storm will be releasing April 10th for PC, players interested in the game can pre-order it from Steam HERE.