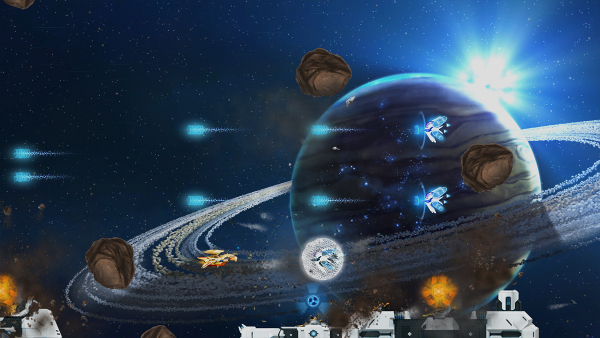 Sumom Games has been a little slow going with their Kickstarter for Humans Must Answer, but they still believe they can make it to their goal. So, to try and drum up some more interest and hopefully reach fans of shmups that haven't heard about their project, Sumom Games has teamed up with two other shmup devs for a 3 shmup bundle.
Including Humans Must Answer after it is finished, in addition to Syder Arcade from StudioEvil and Rhythm Destruction from Curious Panda, the Shmup Bundle is available on the Humans Must Answer Kickstarter for only £7. Those that are more familiar with Syder Arcade and Rhythm Destruction may recognize them by name, but those that don't can find more information about them from their trailers HERE and HERE respectively.
That isn't the only new offer from Sumom Games however, they have also added a new Limited Edition in their Kickstarter tiers. Available for only 50 backers, the Humans Must Answer Limited Edition gives those backing that tier a DVD case with exclusive artwork, printed game disc, and the original soundtrack included on the disc. Those wanting the Limited Edition can receive it for backing the project for £35.
Currently Humans Must Answer's Kickstarter has less than a week to go, so those that are interested or know some shmup fans should let them know about it HERE.