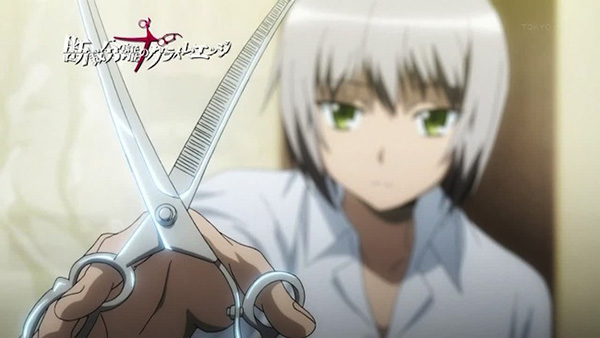 Sentai Filmworks announced that it has acquired the TV anime Dansai Bunri no Crime Edge, titled The Severing Crime Edge, for North America. It is due to release digitally first before being distributed as a home release late in the year.
The series protagonist, Haimura Kiri, has an obsession with cutting people's hair. He comes across Mushiyanokouji Iwai whose hair cannot be cut due to a curse. Coincidentally his mysterious scissor, "Dansai Bunri no Crime Edge", can. This sparks an old murder game to kill the girl known as the "Hair Queen" using these cursed murder tools. Kiri is then forced to protect Iwai from the participants.
Dansai Bunri no Crime Edge was a Spring 2013 pick by one of our editors and is currently airing in Japan and streaming on Crunchy Roll.