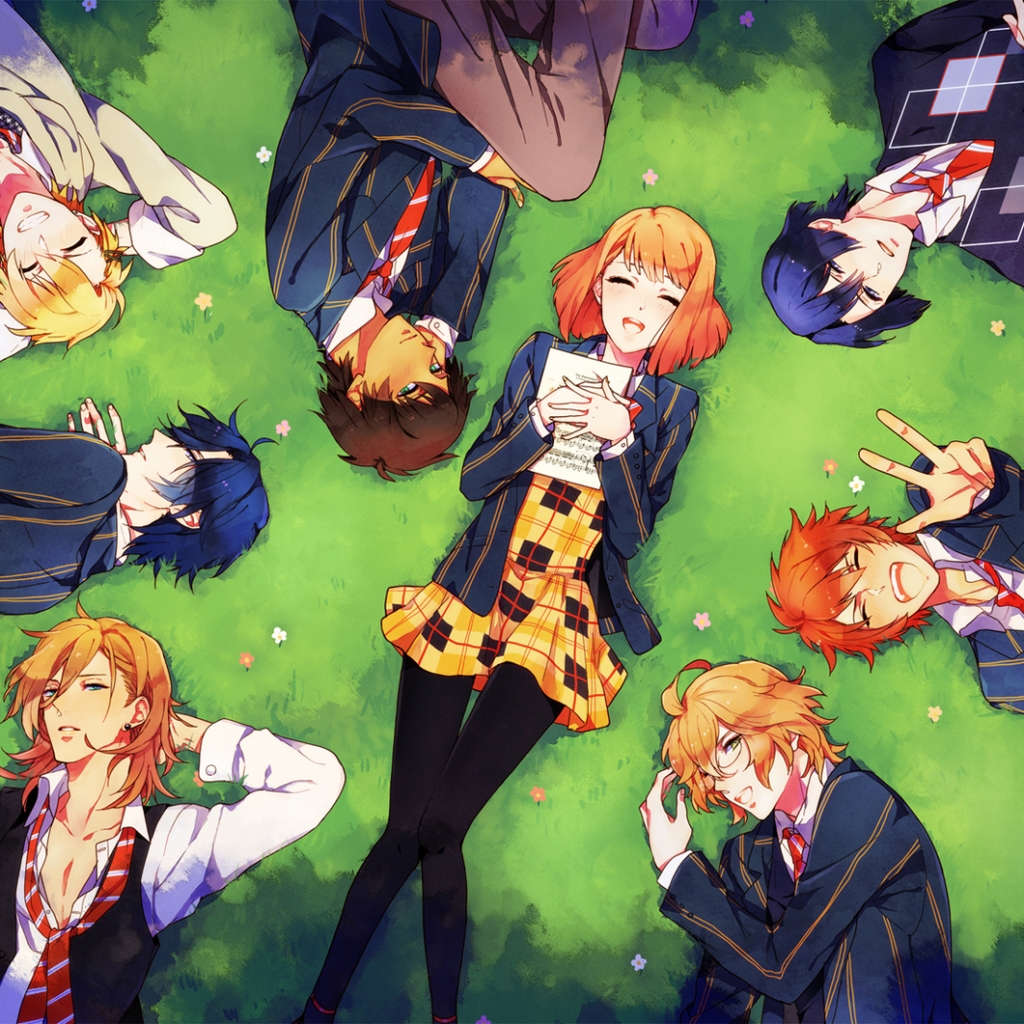 Alongside Flowers of Evil, Sentai Filmworks also announced the addition of the first season of Uta no Prince-sama to it's roster of anime. The plan for the 13-episode series is that it will be released and available on select digital outlets in the not-too-distant future and, like always, a home video release is slated for sometime later on this year.
Uta no Prince-sama features direction by Angelic Layer's Koh Yuh, series composition by Nodame Cantabile's Tomoko Kanparu, and character designs by Mitsue Mori.
The synopsis from Sentai's press release:
When Haruka gets the chance to take the entrance exam for Saotome Academy for the Performing Arts, it seems as though she's one step closer to her dream of composing songs for her favorite singer, Hayato.  However, this is no gleeful high school musical experience, and Haruka's hiding a dreadful secret that may silence her musical ambitions forever.  And even if she does get into Saotome, the competition will be more brutal than going on Japan's Top Idol!  That's because, as a writer, Haruka could be paired with any one of six radically different male singers.  Will it be upbeat Otoya, serious Masato, flirtatious Ren, split-personality Natsuki, optimistic Syo, or the unapproachable Tokiya, who's rumored to be Hayato's brother?  And just to make things more complicated and awkward, writers and singers are expressly NOT allowed to become romantically involved!  Can one girl and six handsome young men learn to make beautiful music together in a strictly Platonic sense?  They can if the oddball staff of Saotome, most of whom are current and former idols themselves, have anything to say about it in Uta no Prince Sama!