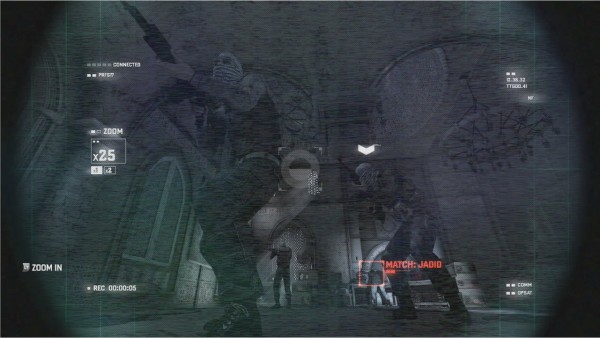 Those that haven't seen Splinter Cell: Blacklist's walkthrough videos HERE and HERE or have been avoiding them to not get too spoiled about the locations they will be playing in, may want to check out the latest trailer for Ubisoft's latest in the series. Far less spoilerish, but still packed with Sam Fisher style action the new trailer highlights his abilities and Sam's 3 S's of Stealth; Stalk, Strike, and Silence.
The trailer also includes a few glimpses of some of Sam's newest additions to his inventory, like his mini-copter. While not the highlight of the video, those that did miss the walkthroughs should certainly find the new gadgets intriguing. Though in terms of content the trailer itself is lacking in all but the story.
Players can view the trailer embedded below to see Sam stalk, strike, and silence his foes to gear up for the release of Splinter Cell: Blacklist in August 20th in North America, August 22nd in Australia, and August 23rd in Europe.