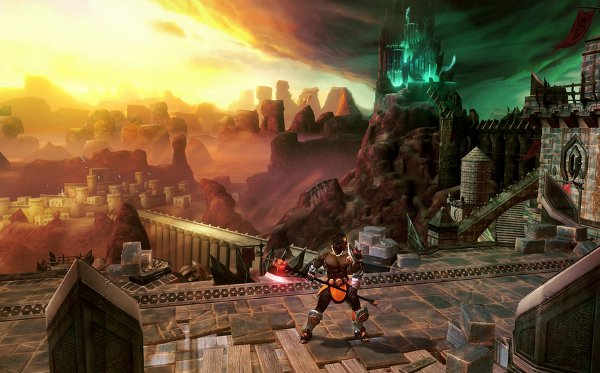 Sacred Citadel, the upcoming side-scrolling beat-em-up RPG from Southend Interactive and Deep Silver, releases to the public tomorrow. To celebrate, a launch trailer has been released.
As you can see from the launch trailer video (shown below this article), the game features a vibrant art style and fluid animation. It also showcases the talents of the characters you'll play as in the game.
For those who've not been following the news, Sacred Citadel is a side-scrolling action brawler set in the universe of the Sacred game franchise. It aims to reinvent the arcade feel of classic brawlers while setting the standard for future side scrolling hack-and-slash games.
The game will be available for Xbox 360, PlayStation 3, and PC via Steam. It will also let up to three players jump in the fray together with seamless drop-in/drop-out cooperative play.
For more information, be sure to check out the trailer below and read up on our coverage of the game.