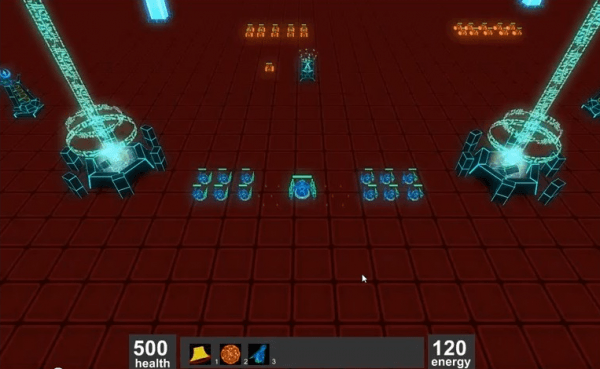 Quantum Shade Interactive is a new Sydney, Australia based indie game studio comprised of industry veterans and newbies that have worked on projects such as The Scret World, Sacred 3, Dystopia and Blade Symphony.
Their new game is called Protocol E, a gesture based RTS featuring an episodic cyberpunk story line and fast paced combat. The game focuses on good strategy versus micromanagement and APMs.
The new April update brings a video narrated by programmer and game designer Matt Cabanag. The video demonstrates newly implemented AI behaviours and two new units, the Tripod and the Kamikaze.
A playable prototype is available on Quantum Shade Interactive's website. The game's first episode is slated to be released in late 2013.