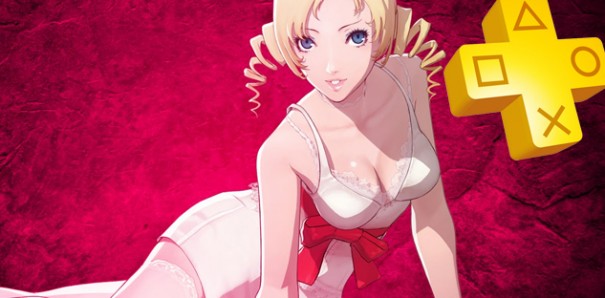 After a great slate of titles in April, Sony Computer Entertainment Australia have just confirmed the May line-up for Sony's PlayStation Plus subscription service. It seems that the calibre of games included just keeps getting better and better with Hitman: Absolution, Catherine and MALICIOUS to be added on May 2nd.
From the moral dilemma of Agent 47 to the consistent, dangerous nightmares of Vincent and chaotic world of MALICIOUS, PS Plus subscribers will have no shortage of unique gaming experiences this May. But the PlayStation 3 isn't the only platform to get some love, as the PS Vita will be receiving the shoot 'em up hit Sine Mora on May 9th, as well as the ultra-sharp, stylish and innovative space-age shooter Velocity Ultra HD, available from the 16th of May.
Our review of the service will be up in the next 48hrs, so if you're still on the fence, look out for it. Honestly though, with titles such as the ones listed, you can't help but be tempted. A one-year subscription is priced at $69.95, while a 90 day subscription costs $19.95.