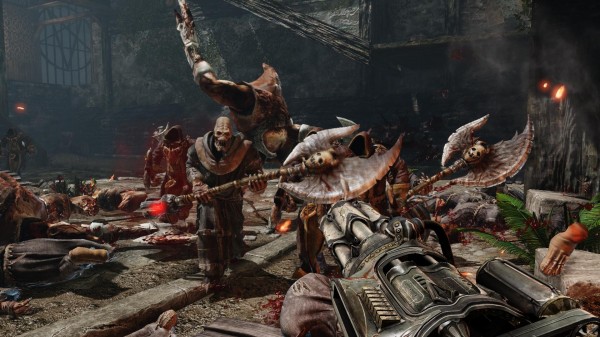 Nordic Games and The Farm 51 are excited to announce that the 4th DLC pack for Painkiller: Hell & Damnation – Full Metal Rocket – is available right now on Steam for £2.99.
The full list of features in Full Metal Rocket includes:
Three classic multiplayer maps now shine in their HD glory including new gameplay options: Meatless, Blink, Mines suited for different modes (Survival, Deathmatch, Team Deathmatch, Capture The Flag), featuring the new Survival mode style
New Survival mode: Single player Survival mode with dedicated Leaderboards: play with limited ammo, and avoid being killed to gain access to weapon lockers and to proceed to the next area
One new HD Survival map: Town
One new HD map for all multiplayer modes: Prison
New multiplayer skins: SS Zombie and Leper
New enemies: Executioner and Beast
New weapon for multiplayer mode: Mine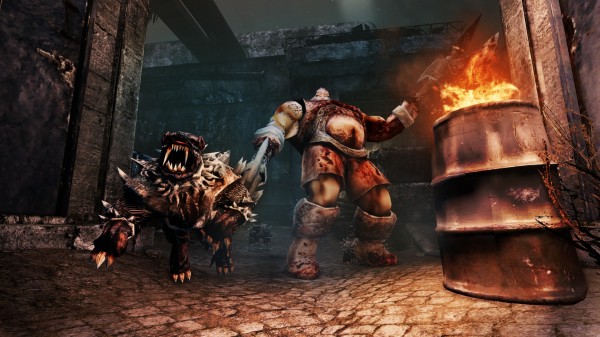 Business & Product Development Director at Nordic Games, Reinhard Pollice said;
With previous releases of Painkiller: Hell & Damnation DLCs we got tons of feedback and fans asking for more content. We always want our players to be fully challenged, so with this DLC we have decided to concentrate on the multiplayer elements of the game to give them a truly immersive, hellish experience.
Also released today is the Painkiller: Hell & Damnation DLC Bundle 1. The bundle contains all 4 of the Painkiller DLCs: Medieval Horror, The Clock Strikes Meat Night, Operation "Zombie Bunker" and Full Metal Rocket. You can download the bundle on Steam for £13.99. Check out some screenshots of some of the new content below!