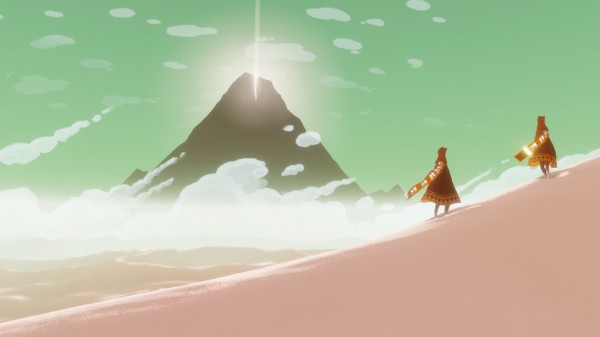 Asher Vollman, an independent game developer who for 10 months formerly worked for thatgamecompany – winner of numerous awards, including our own for their splendid PSN exclusive Journey – has dropped some morsels of information on the studio's next title.
While he was working there, the project in question was under way and so he had first-hand experience in developing the game. In his most recent blog post, he referenced his leaving mid-project, saying "…the new game they're making isn't just something that you can casually abandon" before stating;
"Obviously I can't divulge any details about it, but… it's going to be huge. And I don't mean it's going to be a long sprawling game, I mean it's going to be an IMPORTANT game. I genuinely believe it's going to change the industry in a really positive way."
Vollman also gives an idea of its development pipeline while explaining a large factor in his decision to go independent;
"The game is going to be incredible, but it is moving slowly. There are YEARS remaining on the project and, quite frankly, those are years I don't want to give up for a game that isn't truly mine."
Vollman is talking it up quite a lot… do you guys expect this to be a truly revolutionary gaming experience from thatgamecompany in the next-generation?