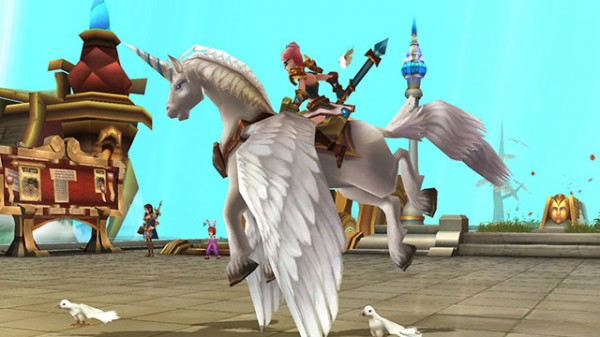 Still in its first closed beta phase, developers ZQGame has already announced the date for the second beta for their game, April 18. This browser based MMO adds an interesting spin on the formula by mixing the mythologies and legends of the Egyptians, the Greeks, and the Romans for the motivations of the player. Gamers are tasked with handling the incredible journey of their character into the fantastic world of Aristos in order to save the lord of the plane, the Titan Hyperion in the aftermath of the demise of the Titan Ophion.
The Lost Titans' initial beta phase was launched on November 29 of last year, and has been an invaluable asset with players contributing an immense amount of tips and ways the developers can modify their game for the better. The second phase is looking to smooth out the in-game economy that has been implemented. Other new features have been added as well including new bosses, additional pets and mounts, new tutorials, and an expanded PvP feature for gamers looking for a battle. Additionally as to not show some holiday spirit, ZQGame have also brought an April Fool's/Easter Troll week with sales and bonus Easter eggs and game modes.
For those interested in taking world mythology by the horns or just MMO fans looking for something new, information on the beta can be found at http://tlt.zqgame.com/news-2-1.html.