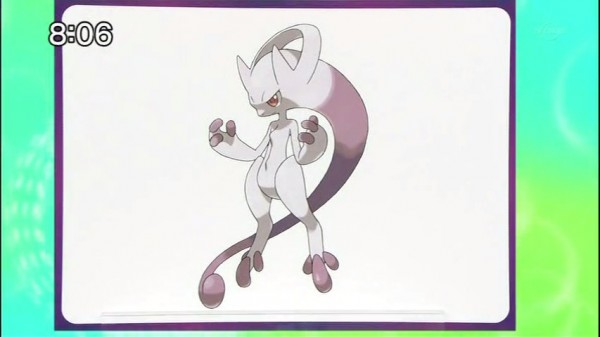 A lot of you probably saw this one coming considering last week we saw leaked scans of a Pokemon magazine somewhat showing this off for the movie "Extremespeed Genesect – Mewtwo's Reawakening" but that doesn't make it less exciting!
Now the team at Gamefreak never actually confirmed that it is a new version of Mewtwo that they've given us but I think it's safe to say, looking at all the evidence, that this bad boy is our old friend Mewtwo back in action.
Localizations are expected soon so stay tuned for more information on this guy and others, as for now go and check out "New-Two" in all his glory in the X and Y game footage we have in the featured video section below.
Also don't forget to drop us a line in the comments section, let us know what you think about all this.