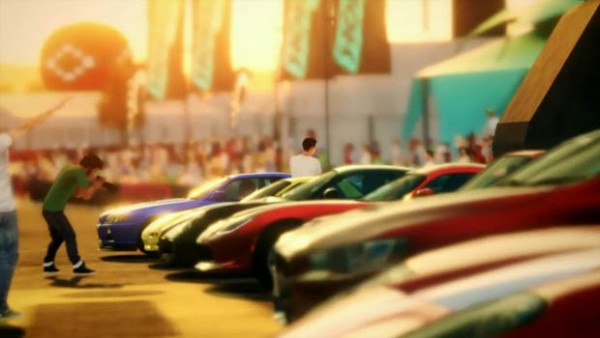 Race fans rejoice, the new DLC pack for Forza Horizon has been released today! Dubbed the "April Top Gear Car Pack", the packs six cars have been hand picked by the staff of "Top Gear" magazine and members of Turn 10 Studios; two of the cars are actually making their debut: the 2012 Bowler EXR S and the 2011 Alfa Romeo TZ3 Stradale Zagato. Included free for all Forza fans is also the rare 2002 BMW M3-GTR.
As well as the aforementioned cars the pack includes the 2011 Ford Transit SuperVan, which has been detailed to include Le Mans stripes and 3.2 liter 198 horsepower engine. The 1998 Mercedes-Benz AMG Mercedes CLK GTR is a "street" car that is nearly identical to the racing model that dominated the Le Mans series, offering blazing speeds to keep the competition at bay. Last but certainly not least is the 2012 Aston Martin Vanquish; stylistically similar to the classic AM look, it also features a noticeable upgrade in the engine department offering 526 horsepower in a V12 for extreme power no matter the situation.
The "April Top Gear Car Pack" can be found on the Xbox Live Marketplace exclusively for 400 Microsoft Points, or as part of the offered Season Pass for 4000 Microsoft Points. Gamers in need of additional information can visit the official site, www.forzamotorsports.net.