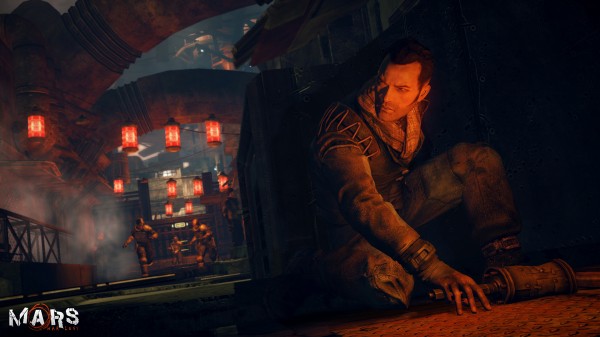 While last time they only offered screenshots HERE, developer Spiders Studio and publisher Focus Home Interactive for Mars War Logs now offer a new overview trailer to cover how much control the player will actually have. Narrated by Spiders Studio CEO Jehanne Rousseau, the video also does a good job covering everything from the warring companies to where the mutations are coming from.
With a goal of an RPG with total freedom, Mars War Logs offers players to control how Roy plays, what skills to advance in the skill tree, dialogue options, and companion interactions. Touching on everything we've learned about the game so far, the video also includes new sequences of gameplay. So it not only serves as a great recap, but adds some visual goodies as well.
Players can watch the trailer embedded below in preparation for Mars War Logs for PC releasing in May, with XBLA and PSN versions coming sometime later.