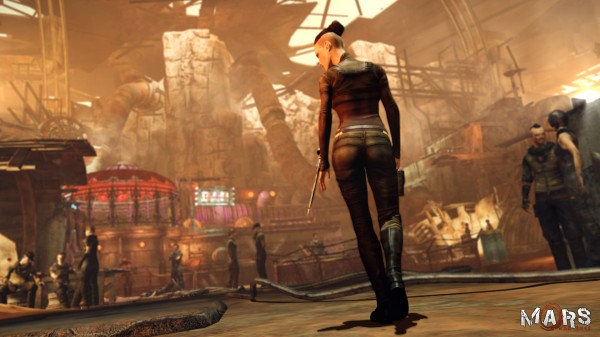 Another month another round of screenshots for Mars War Logs and while there is the usual collection of Roy Temperance showing off why he's the main character, there is a little bit more this time. This time we also get to a look at Devotion Chase.
Right hand woman to General Honour Grant of the armies of Aurora, Devotion has her sights set on Roy as she seeks him out amongst the working class of the city. How big a roll she'll play and what she wants from Roy has yet to be revealed, but she probably didn't get to where she is by letting important people like Roy slip through her fingers or pointy hand blade.
Players can view the full size screenshots to see Devotion and the other shots by clicking on the images in the gallery below. Mars War Logs is currently set to release for PC in May, with XBLA and PSN coming Q3 this year.