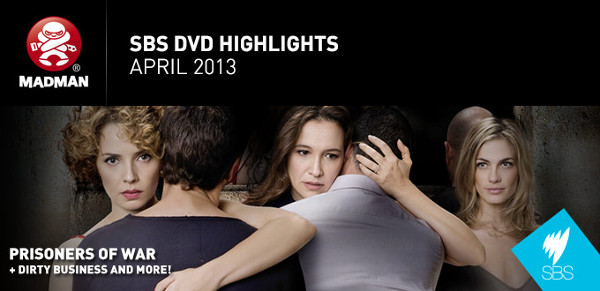 How much does being outside suck? Now you don't need to know as SBS and Madman Entertainment are providing you with hundreds of hours of material to help burn the hours. Demonstrating their usual fare, SBS is providing a mix of top notch documentaries, dramas and infotainment styled programming for your viewing pleasure.
Famed Israeli drama Prisoners of War, the show that was remade in the US as Homeland, is a depiction of covert military operations and prisoner exchanges. This emotionally charged drama has won a plethora of awards and is sure to keep you riveted to the personal lives of 3 ex-soldiers.
Dirty Business, also available now, throws a new light on one of Australia's oldest and most significant industries – mining. Covering both the political milieu surrounding the achievements of the industry and the social consequences it has created, Dirty Business is one of the most thorough looks at a pivotal topic in Australia.
Documenting the development and influence of the Middle East on the West, East to West explores the crucial role those countries have played over history. As the Middle East and its history becomes more relevant in contemporary life, this 6 part documentary will be an essential life lesson to many who are unaware of how important the region has been.
Foodies can check out Ottolenghi's Mediterranean Feast while they're still on a Far Eastern bend. Through Morocco to Istanbul, Yotam Ottolenghi takes you through his favourite haunts and explains the impact they've had on his cooking.
Human development's darker side is explored in The Dust Bowl, covering the period during the 1930's in the western United States. Over development mixed with drought blew up a dust storm that lasted for a significant part of the decade. This DVD brings to life the effects such a disaster can bring down on real people.
The last DVD out is the Gunther Von Hagens Collection, the master of plasticisation. His process of injecting plastics into both animal and human bodies is famed in both artistic and scientific communities, particularly for its use in autopsies. A great choice for those with an inquiring mind.
For more information check out the official Madman site here.