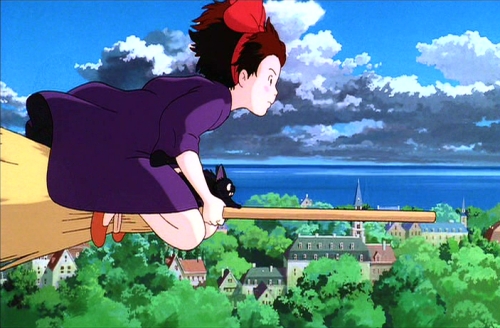 A live-action adaptation of the original 1985 novel series, Kiki's Delivery Service, by Eiko Kadono has been confirmed to be green-lit. Scheduled for Spring 2014 in Japan and directed by Takashi Shimizu (Ju-on), the film will begin shooting on an island of the Seto Inland Sea late next month.
The star of the movie is to be 16-year old Fuka Koshiba who is playing the 13-year old protagonist, Kiki. The auditions included 500 applicants of which Fuka was chosen for her debut as an actress.
The novel series was adapted into an animated children's film by Studio Ghibli in 1989. The story follows Kiki, a young witch who has to use her magic to earn a living in a town by herself.