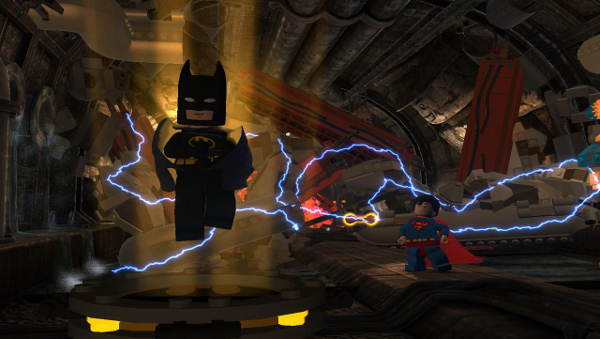 The presence of Gotham's stoic protector continues to grow as the LEGO-fied caped crusder will now be able to go anywhere thanks to the release of LEGO Batman DC Super Heroes. Based on LEGO Batman 2: DC Super Heroes, like the movie that will be releasing in June, the iOS version brings the tale of Lex Luthor's and Joker's team up to iPad, iPhone, and iPod Touch.
The fourth LEGO title to make its way to the iOS platform, LEGO Batman: DC Super Heroes boasts 80 playable characters, both heroes and villains, for players to unlock through gameplay or in-app purchases. Also offering two different control schemes for the game, players can stick with the time tested Classic controls or utilize Touch Screen controls, whichever play-style fits best.
Players can watch the trailer embedded below and those interested in the mobile version of this Gotham City adventure can download LEGO BatmanL DC Super Heroes right now for $4.99 from the iOS App Store HERE.