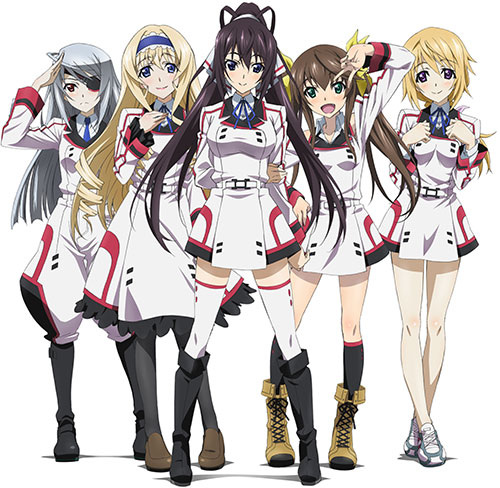 At the Infinite Stratos All Night Festival event, it was confirmed that the series is to receive a second season. It will be a continuation on the previously released season, adding the characters Takenashi and Kanzashi Sarashiki from the original light novels.
Yasuhito Kikichi will once again direct the series at Studio 8-Bit, but Kumi Horii (Zone of the Enders) will now handle the character designs. Mechanical designs will be handled by Takeshi Takakura and CHOCO, who also took over illustration of the light novels. The score will once again be produced by Hikaru Nanase. Overlap has also announced that they will resume the light novel series as a part of the "Infinite Stratos Reboot Project."
We previously reviewed Infinite Stratos season 1 which you can see here. Check out the videos for season 2 below.