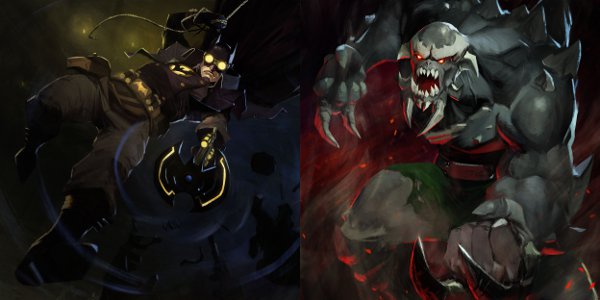 Infinite Crisis is an almost ideal blend of a fairly well-known comic arc with a game sub-genre. Where games like DotA and LoL have plenty of champions, they are forced to create news champions from the ground up for every single one, while Warner Bros. has the ability to pull up the DC Comics wikia and hit random until finding a suitable candidate or just throw darts at a wall.
Then it is simply a matter of hammering out abilities, stats, etc., but still pretty much straight forward as comic characters are established things. Just how easy it can be for them to round up more characters for champions is easy to see from the two new in-depth videos showcasing Gaslight Batman and Doomsday that players can watch below. Starting off of course with the Dark Knight.
Gaslight Batman sees the Caped Crusader re-imagined for the Age of Invention, an ideal place for the hero so keen on use of gadgets to dole out his justice. Armed with sonic pistols to fit his bat motif, Gaslight Batman makes heavy use of them to weaken his opponents, though he's still Batman so watch out when he gets in close.
Doomsday is a walking tank created to destroy until he has been killed, only to be revived bigger and harder to kill. He has the distinction of having successfully killed Superman (for a while), at the cost of his own life. In the game, players will be able to use him to protect the more squishy players, but should he fall in battle he'll take less damage from and to more damage to the champion that killed him.
Players still have a chance to check out Infinite Crisis' beta HERE, otherwise they'll have to wait until it releases for PC this Spring.