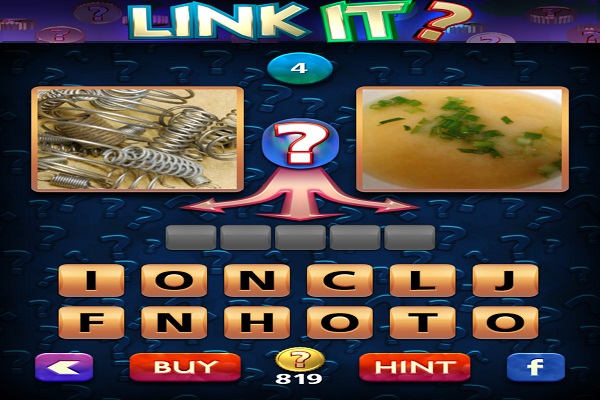 Some news for all you puzzle fans out there as popular mobile developer Hotgen release the innovative Link It, a new puzzle game whihc is now available for free via the App. store. The premise of the game is to challenge players to find a common word that can be used both before and after 2 other words to 'link' them together.  For example, given both the clues 'brick and 'wall' a player would need to decipher the answer 'paper' to link both the clues.
"Link It? Is a new take on a classic formula," says James Stewart, producer, Hotgen. "Instead of the more typical and direct word association type puzzle games, we wanted to do something a little bit different with Link It? Figuring out what word literally links the two clues together rather than sussing out a common trait is what sets Link It? Apart and it's not as simple as it sounds."
With more than 150 different puzzles to try your hand at, Link It is a must for those who consider themselves quick thinking puzzlers, as well as anyone who enjoys word puzzles with a twist and is available now for free from the iTunes App Store on both iPhone and iPad.