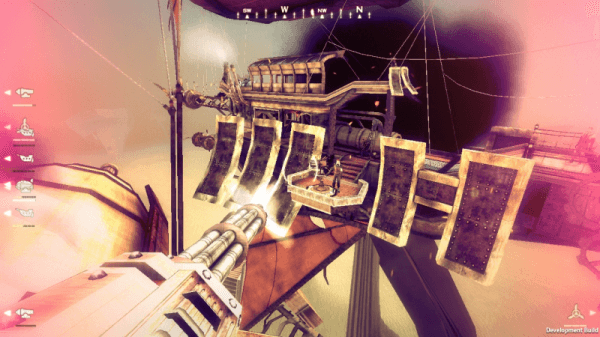 Guns of Icarus Online is the latest pay what you want IndieGameStand deal. The steam punk themed game features ship to ship air battles that will test player's ability to work together under strong leadership. Guns of Icarus Online's development was funded by a successful Kickstarter and developers Muse Games have returned to Kickstarter to fund the persistent world mode for Guns of Icarus Online.
Buyers who pay more than the current average can snag copies of the soundtrack and the Captain's Costume Pack DLC. IndieGameStand is also running a three games for $10 deal that will land users Voxatron, Guns of Icarus Online, and an upcoming game with all the beat the average bonuses. The top three contributors will also earn themselves a IndieGameStand t-shirt.
Muse Games is donating 10% of the proceeds to the Sheldrick Wildlife Trust, a charity helping preserve the African wilderness. Guns of Icarus Online is compatible with Linux, Mac, and Windows.