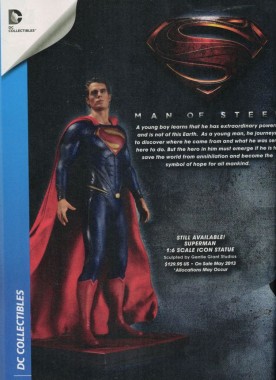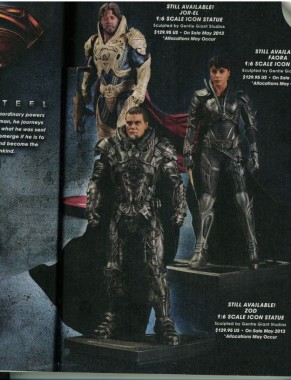 Truth, Justice and the American way has never looked so good!
The full costumes of Superman, Zod, Faora and Jor-El have been revealed via collectable statues. Valued at $129.00 these statues go on sale in May and are looking remarkable, or as the cool kids these days would say "swag". Zod in particular is looking dramatically different than the 1978 film with a very armoured outfit as opposed to the spandex look. What has my curiosity is Jor-El holding what looks like a gun….a human-made gun. Could this be a reference to a particular plot point? Who knows!
I suppose we'll have to find out when Man of Steel flys into theaters in 3D and 2D on June 14.