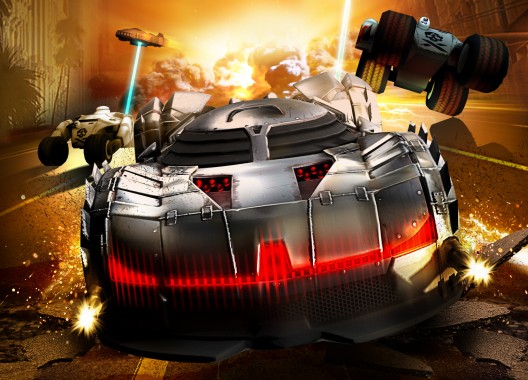 Let's just go back to the 80's for five minutes and talk about this.
The original Fire and Forget was released back in 1988, yes, 1988 by publisher Titus Interactive. The original game was released on the Amiga, Commodore 64, Amastrad and the atari, basically a whole bunch of old consoles that are severely outdated. No need to worry though because a French publisher, Anuman Interactive, under Joystick Replay, has done us all a favor and remade this game!
Fire And Forget: The Final Assault is the remake that is slated for release on May the 16th, so not too far away, on the PC, Mac, iPhone, iPad and android. The very first set of screenshots have just been released and, let me tell you, they look damn good!
You can see all the new screenshots in the Gallery Section below but before you jump let me just show you a comparison that will pump you up just that little bit more:
Like I said: "Damn good!"