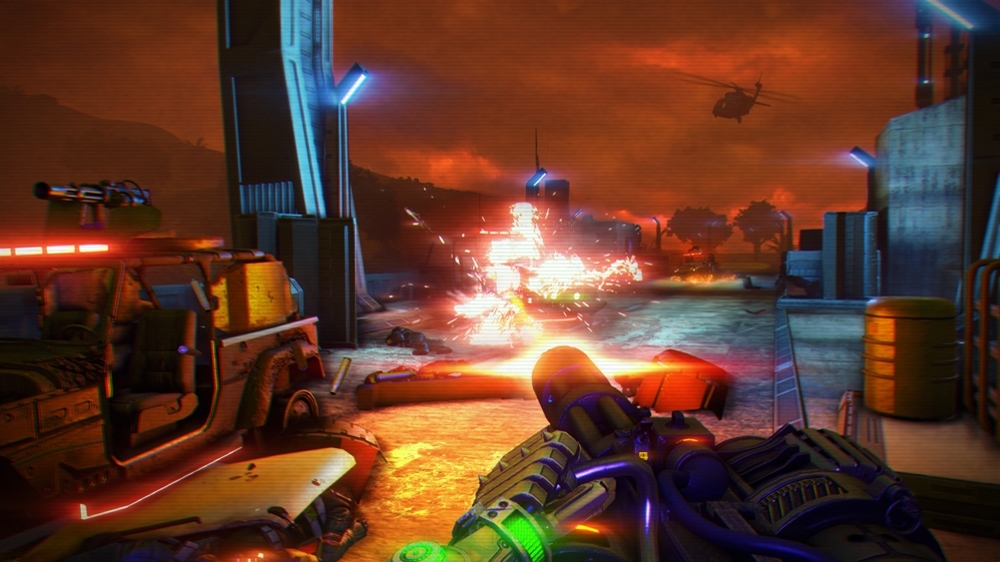 UPDATE: Russian hackers reportedly discovered an exploit that tricks the uPlay service into believing that you already have the game you're trying to download. This is how they were able to download it, and what resultantly enabled such footage to be leaked.
---
It seems one Youtuber under the name of eaglesblades has gotten his hands on an early copy of Far Cry 3: Blood Dragon. Nobody knows how or why but the user has put up a Let's Play of the first 15 minutes of the game, making use of some err… questionable commentating skills. It's not the commentary that will interest you however, it's the absolutely crazy gameplay of Blood Dragon, which wholly and faithfully continues Far Cry 3's trend of total insanity.
Ubisoft has yet to make any sort of comment on the Blood Dragon leak but you can be sure that unless this is all a hugely elaborate hoax, they'll most likely be more than a little interested in the early footage going live. Featuring what has to be one of the funniest tutorials I've seen and some retro 80's style cut-scenes, Far Cry 3: Blood Dragon at it's core makes extensive use of the Far Cry 3 game engine.
Look out for the official release on May 1st but for those of you who who'd like a sneak peak, watch the videos down below (be warned of the incredibly bad commentary and extensive use of profanity as well). For more info on Far Cry 3: Blood Dragon, head on over to the official reveal article here and look out for this retro downloadable shooter on the Xbox 360, Playstation 3 and PC.
Part 1 and 2 were originally taken down, but thanks to the always online internet community both have become available again via alternate YouTube Channels. Again, look out for some gnarly language.