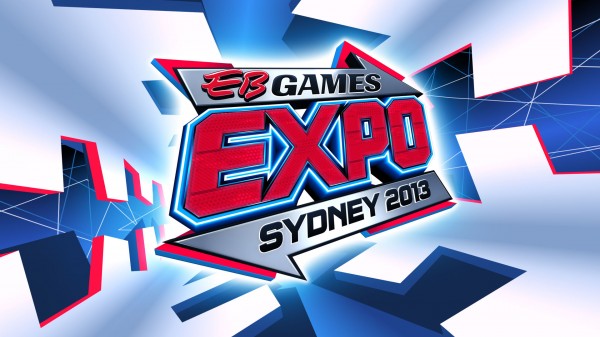 After covering last year's event, we are glad to help share out the announcement of the first content wave and ticket sale date for EB Expo 2013.
The gaming extravaganza will be returning to the Sydney Showgrounds from October 4th through to the 7th. Although general admission pricing will remain at $39.95, organisers are introducing a new 4-person Multiplayer Pass for both the Friday and Saturday "twilight" sessions for $129. Tickets will go on sale 10am on April 23rd. You will be able to purchase them in-store or online at the EB Games and Ticketek websites.
EB Games National Brand, Events and Engagement Manager Debra McGrath says;
"We could not have been happier with the success of the EB Expo in 2012, and initially looked to simply improve upon last year's efforts based on our customer feedback, rather than make the event any bigger. However, due to the support of the Australian gaming industry, we believe we have been able to achieve both a bigger AND better event. We guarantee the EB Expo 2013 will once again take gaming to a new level and is a must for gamers of all ages"
Here are the trademarks of the event and what you can expect:
Premiere Gaming Exhibition: the size of two football fields, the main feature of the EB Expo, is the Exhibition floor. The only place in Australia you can get hands on and experience all the hottest upcoming and new release games showcased in specular custom built displays.
New and improved EB Arena: purpose built to blow your mind and senses, the EB Arena has been fitted with a brand new 5 storey high super screen, sound system and stage. The EB Arena will house a string of international developer guests as well as local stars presenting the best upcoming products.
Supersized EB Community Hub: connect with other gamers and chill in an area now three times the size of 2012. Featuring a free to play retro & modern arcade, a 500 seat Community Theatre with cosplay competitions for all ages, industry panels, live developer Q &As, plus celebrity signings. Attendees can also get up close and personal with the stars of Good Game as they host a live Q & A and signing.
World's biggest EB Games Store: buy the latest release video games, take home some memorabilia, grab a bargain or a unique collectible in a massive store that has to be seen to be believed.
Home Grown Gaming on the Show floor: After the success of last year's Home Grown gaming pavilion, all things Home Grown will be moved into the main exhibition space, with a huge dedicated area showcasing the best local content.
Value packed Family Day: Following last year's sell out, Family Day Sunday is back. Families can grab a discount family ticket and come along for a day of great family fun included a dedicated Buck and Friends stage show for the kids and loads of free activities and giveaways.
Debra McGrath also made this announcement;
"EB Games is excited to announce that Australia's #1 video game TV show, Good Game will be bringing their hilarious live quiz show Good Game Liveto the Expo. We will also be holding Australia's (and possibly the World's) first Video Game Hero Parade; a video game themed fireworks and pyrotechnics show housed in the all new EB Action Arena; as well as a host of other shows and events."
Here is a list of all new features for this year's incarnation of the show:
Good Game Live: Join Good Game hosts Bajo and Hex as they take to the EB Arena stage for a live quiz show for gamers by gamers; a multiplayer showdown of gaming goodness and trivia with some very special guests! Catch Good Game Live Friday and Saturday night at 9pm, with a family friendly show on Sunday at 1pm. Early bird tickets are just $10 each (normal price is $20) and can be purchased with your EB EXPO entry ticket.
Australia's first video game parade: on the Sunday, all of your favourite video game heroes larger than life in a record setting parade!
New ticketing types: grab your gaming mates or your family and purchase your all-new MULTIPLAYER pass on Friday or Saturday for four people at a discounted price of $129. That's only $32.25 per person.
Australia's only interactive video game comedy show: Comedic genius John Robertson is back as Expo host again, and this time he is bringing his hilarious sensation The Dark Room. Sit back and take front seat in his hilarious video game comedy show where the audience chooses their own adventure – and fate!
EB Action Stadium: sit back and watch the spectacular fireworks show both Friday and Saturday night at 7pm. Sit back, have an ice cream and take in a showcase of Expo highlights in a choreographed pyrotechnical display, exclusive to the EB Expo!
All new family friendly content: Following last year's sell out, the EB Family Day is back with even more fun to be had! With a Sunday Family discounted ticket offer of only $119, you can bring along the whole clan to experience a full day of family friendly entertainment.
Also launching alongside the sales window opening will be a mobile app for all attendees to keep track of the festivities and their lead-up. For further information on this MA 15+ rated event, like a detailed pricing chart and early schedule, please visit the official EB Expo website.