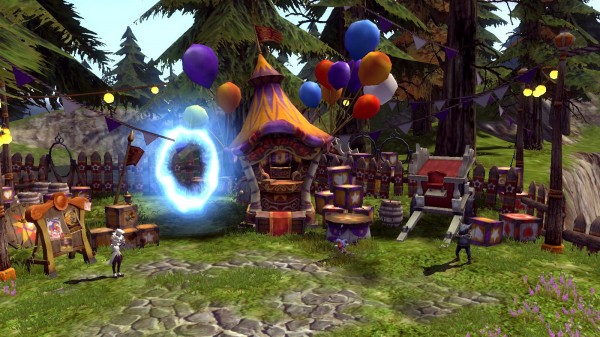 A new update has just been released for the free to play MMO Dragon Nest Europe, and it's everything a hero could want after a long journey saving the day. Heroes can take a load off and settle in for some recreational fun at the Circus Maximus Arena.
Featuring 5 new challenges for the heroes to face, a new ladder system for PvP, and new mounts to saddle up for adventuring Circus Maximus provides plenty more for players to tackle and earn. The new challenges include Boss Rush, pitting heroes against previous foes again; Gobartans, where heroes face a force of 300 goblins; Bumpy Road, an obstacle course for heroes to navigate; Monastery Treasure Warehouse, filled with monsters to defeat and treasure to take; and Ork Gim Strikes Back, with wounded soldiers that must be defended from incoming orcs.
But, the Circus Maximus isn't the only news in Dragon Nest Europe, as they are currently running the Heroes Wanted! event for players to clear the Apocalypse Nest with their team as fast as possible. With prizes totaling up to €1000, players better act fast as it only goes until April 27th. For more information on the contest players can check out the rules HERE, as well as the trailer for Circus Maximus embedded below.