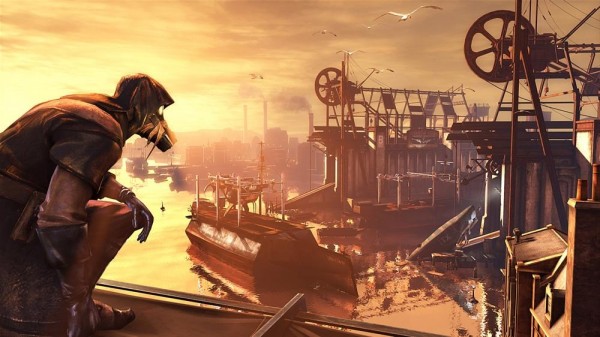 Ready for more Dishonored DLC? This week, Bethesda have released The Knife of Dunwall add-on to the game, adding new weapons, allies, gadgets, and story for fans of the hit title to get their hands on. Dishonored of course was one of 2012's finest, as it made an impact upon it's release to consoles and PC alike.
Here is a brief run-down of what to expect:
In The Knife of Dunwall you take on the role of Daud, the legendary assassin who killed the Empress, and access his weapons, gadgets, allies and supernatural abilities. After assassinating the Empress, and forever changing the fate of Dunwall, you embark on a search for redemption. The Outsider reveals the key to your atonement, but who—or what—is Delilah? Accompanied by the Whalers, your loyal band of mercenary assassins, your search will take you through never-before-seen districts of Dunwall as you face off against new and terrible foes. Employ a unique arsenal of new weapons and powers that enhance Dishonored's dynamic combat, mobility and stealth systems. In the struggle to hang onto the last shred of your humanity, the choices you make will ultimately determine your fate.
Our own review for Dishonored can be found here, and you can pick this expansion up for $9.99 on all platforms (or 800 Microsoft Points/ $14.95 for AU PSN), and get back to the modern classic yet again.