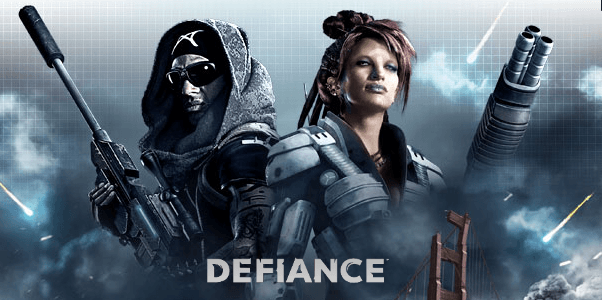 Trion Worlds, developers of Rift, have released their newest game, Defiance, today in New Zealand and Australia. The groundbreaking futuristic online open world shooter is being released for the Xbox 360, PlayStation 3, and PC.
The Defiance universe will expand even further when Syfy Network brings the Defiance television series out. It will premiere in Australia on Thursday, April 18 at 9:30pm EST on SF, first on FOXTEL. The show will air in within 55 hours of airing in America and stars Aussie talent Grant Bowler.
Defiance marks the first intellectual property to merge together video games and television.
For more information, be sure to check out our Defiance livestream episode of CC Impact!, some of our other Defiance articles, and our Defiance review here.