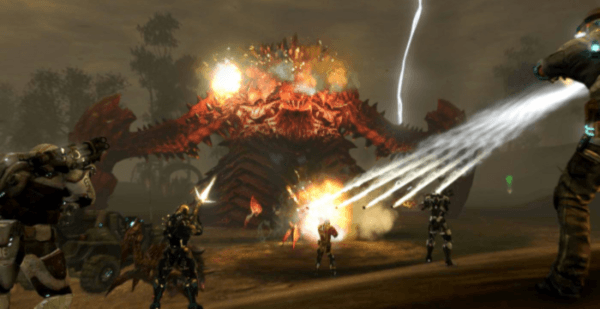 Defiance, which we've covered with a review,  CC Impact! episodes, and even our podcast, is a futuristic online shooter created by Trion Worlds. The game was created in conjunction with a television show of the same name on the Syfy channel, which debuted in America last night (and Australia the 18th).
With the premiere of the television show yesterday, players can now continue the in-game narrative that takes place in the in-game Episode missions. Players will take on the role of an Ark Hunter and, if they choose, experience the ongoing crossover episodes and missions that weave the television series into the video game.
In a gameplay narrative video released today, we get a little more background on how the world came to be as it is and to show how the world may change in the coming weeks and months.
For more info, be sure to check out the video below this article, check out the show on the Syfy channel, and read all of our coverage here on Capsule Computers!