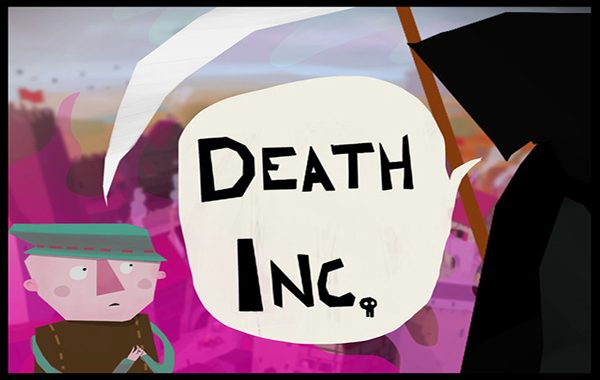 Despite failing to meet its target on Kickstarter target of £300,000 , Ambient Studios hasn't given up on Death Inc. yet. Instead it's moving the game to a paid alpha model that let's gamers start playing today for $10.
The full game will be available in November 2013 for $19.99 ,but players who want to support the title's development can pledge their support now and get immediate access to the alpha version, which is downloadable from today for $10. Those playing the alpha will gain a unique insight into the game's development until launch, including access to special pre-purchase-only development builds, secret forums and other assorted goodies.
Boasting a  quirky art style, and genuine laugh-out-loud play mechanics, Death Inc. places players in the shoes of Grim T. Livingstone, freelance reaper, as he wanders through 1660's England spreading fear, pestilence and the bubonic plague.
Jonny Hopper, Director at Ambient studios has said
"We were overwhelmed by the support we received during our recent Kickstarter campaign.Despite the fact we didn't reach our initial target, we did raise support of over £122,000 – that's a tremendous amount of support which has given us the confidence to push on.Players who pre-purchase the game now will be able to join us on this incredible journey as Death Inc. helping us shape it into the game we know will be enjoyed by the world over."
Death Inc. can be pre-purchased now from www.deathincgame.com, and Death Inc. will be released in November 2013.